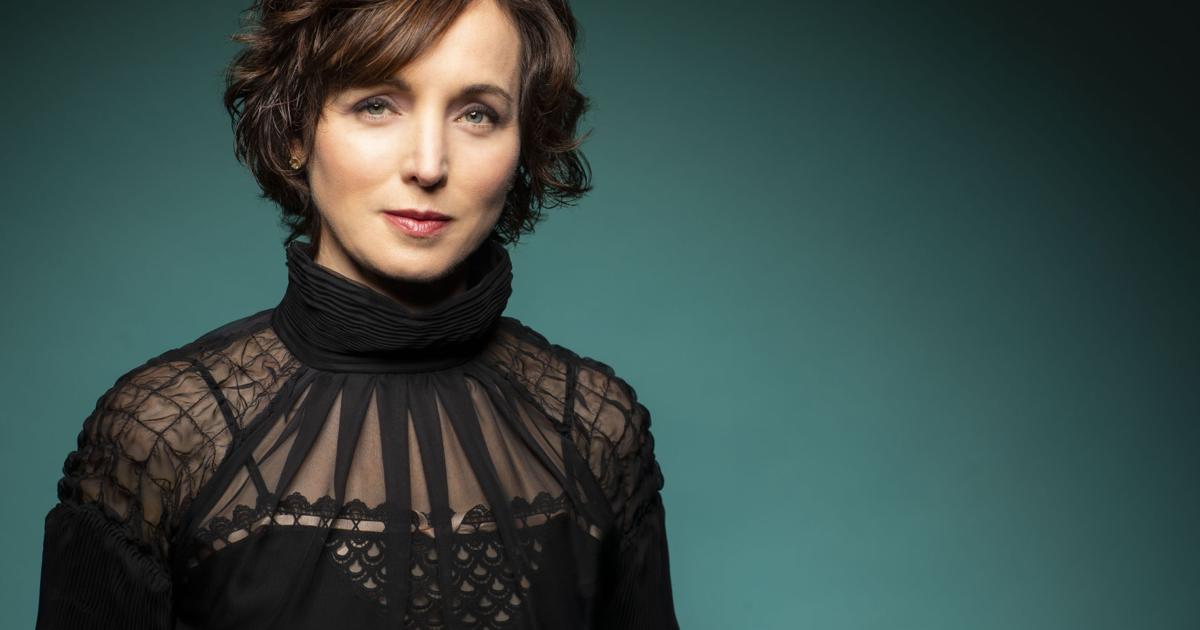 Who will lead the VSO? The third musical director candidate tackles the great romantics | Vermont Arts
Considering the schedule conductor Tania Miller chose to perform with the Vermont Symphony Orchestra, she clearly has a love for Romantic-era music. However, she does not neglect today's music.
"I feel particularly drawn to the romantic repertoire," she said. "I think music is an expression of the human spirit, and that involves the struggles we have and the challenges we have to overcome in one way or another – and that includes the moments of joy.
"All of these expressions can be found, I think, very well in the romantic repertoire, in that those of us who experience music – whether in the audience or performing it as an orchestra – can reflect this music into our own lives and feeling connected to the expression, in search of the composer. And it can impact how we feel and change our lives.
At 7:30 p.m. on Saturday, March 26 at the Flynn in Burlington, Miller, a Canadian, will lead the VSO as the third candidate for Music Director. Its program includes Piano Concerto 3 in D minor, Op. 30, with Stephen Hough; Sibelius Symphony No. 1 in E Minor, Op. 39; and "Yatra" by Sri Lankan-born composer Dinuk Wijeratne (b. 1978).
British-born Hough is one of today's greatest piano virtuosos. "Rarely do you hear such an outburst of utter joy at the end of a Seattle Symphony concert," wrote the Seattle Times. "Thursday evening, the usually decent audience leaped from their seats to a screaming, hissing, hissing ovation as piano soloist Stephen Hough and the orchestra struck the closing chords of Rachmaninoff's Piano Concerto No. 3."
Last year, Jaime Laredo stepped down as music director of the VSO after 20 years at the helm. An international search produced seven finalists. Akiko Fujimoto conducted this season's opener in October, and Peter Askim conducted all three VSO Holiday Pops concerts in December.
In 2003, Miller became the youngest conductor of a major Canadian orchestra at 33, when she became Music Director of the Victoria Symphony Orchestra (Canada), a position she held for 14 years. . Previously, she was Deputy Conductor and then Deputy Conductor of the Vancouver Symphony Orchestra.
Currently Music Director Emeritus of the Victoria Symphony Orchestra, Miller has been invited to conduct some of the best orchestras on the continent. Among them, the National Arts Center Orchestra (Ottawa), the Orchester Métropolitain du Grand Montréal, the Toronto Symphony Orchestra and the Hartford Symphony Orchestra. This season, she's conducting in South Korea and making her debut with Calgary Opera — and, of course, the VSO.
"For me, programming is about bringing together a sense of something that connects but also something that explores," Miller said over the phone. "Music should always have some sort of bridge within itself – music within a program should somehow connect in a specific way.
"And yet, I think every live orchestra experience is a journey for us in that we're going somewhere," she said. "Sometimes it means being exposed to new voices, sounds and ideas. These experiences impact how we listen to the past and change the way we hear and perceive things.
Hough's performance of Rachmaninoff's Piano Concerto No. 3 was planned by the VSO, and Miller scheduled the rest of the concert around it.
"Rachmaninoff is this beautiful, soaring piece of music that explores so many wonderful melodies and feelings and expressions. It's so enjoyable to play it, and also to play it with Stephen Hough," Miller said.
His description of the music of the Finn Jean Sibelius (1865-1957) is particularly insightful.
"I feel Sibelius has this way of taking melody and ideas and fracturing them, giving us moments of melodic material that are almost overwhelming in their beauty – and yet, painting more of a struggle, giving us more sense of conflict and shadow in relation to these beautiful moments.
"And Sibelius also connects us to the lonely side of ourselves, that sense of humanity inside the bigger picture, the bigger universe," Miller said. "So Sibelius and Rachmaninoff connect, in my mind, in beautiful ways."
Miller chose the music of Ottawa's Wijeratne to open the concert.
"Dinuk's piece 'Yatra' means 'spiritual journey'. In her own words, "it's a celebration of the energy of diverse people," she said. "It's a marching band. It's a very short work, but it's a celebratory piece to open up our time together. This celebration of joy is really felt in this music.
For Miller, today's music matters – not just for what it is, but for what it will do.
"When we thoughtfully program music of our time, it's music that speaks to our culture," she said. "When we program contemporary music, it changes the way we feel and experience all music. I think music is really trying to connect the experience of how music can change them and improve their lives.
Miller had not originally planned to become a conductor. It kind of happened – pretty quickly.
"I grew up in a small town, Foam Lake, Saskatchewan, very rural," she said. "The lady who taught me the piano had to travel half an hour to come to our small town. What I feel privileged about is that there was a love of music. Many, many children took music lessons. There were orchestra programs, music programs in schools, all those things that allow a young person to have access to music. This is something I am passionate about for all children.
In her early days, Miller envisioned herself becoming a professional pianist or pipe organist, the two instruments she played.
"When I was studying (at the University of Saskatchewan) piano performance and music education, I had a pipe organ teacher who left university and gave me her work. It was the first job I really got. I was 19 years old.
The choir director also left at the same time – and Miller was given another job.
"That was my first taste of what conducting was all about," she said. "As I was at university taking courses in conducting etc., it was a discovery of something that I was passionate about but only realized when I was able to experience of these opportunities.
Eventually, Miller took conducting lessons over the summer and became very passionate.
"Like a lot of people, you start your training as a conductor at the master's level, and that's what I did," she says. "I was very privileged to be accepted at the University of Michigan for my master's degree and then my doctorate in orchestral conducting.
"And I feel like in those five years, I transformed myself to be a conductor," Miller said. "My first job was assistant conductor of the Vancouver Symphony Orchestra. I also debuted at the Carmel Bach Festival at the time.
Miller discovered the work of music director VSO in an unexpected way.
"I had the great opportunity to work with the Vermont Symphony Orchestra's concertmaster, Katherine Winterstein, when I was guest conductor of the Rhode Island Philharmonic (where Winterstein is associate concertmaster)," she said. declared. "She invited me to apply."
"I know Jaime Laredo is an amazing musician and he's been leading this orchestra for many years," Miller said. "So, having not yet met the VSO, I am looking forward to them. I look forward to working with people who love music.