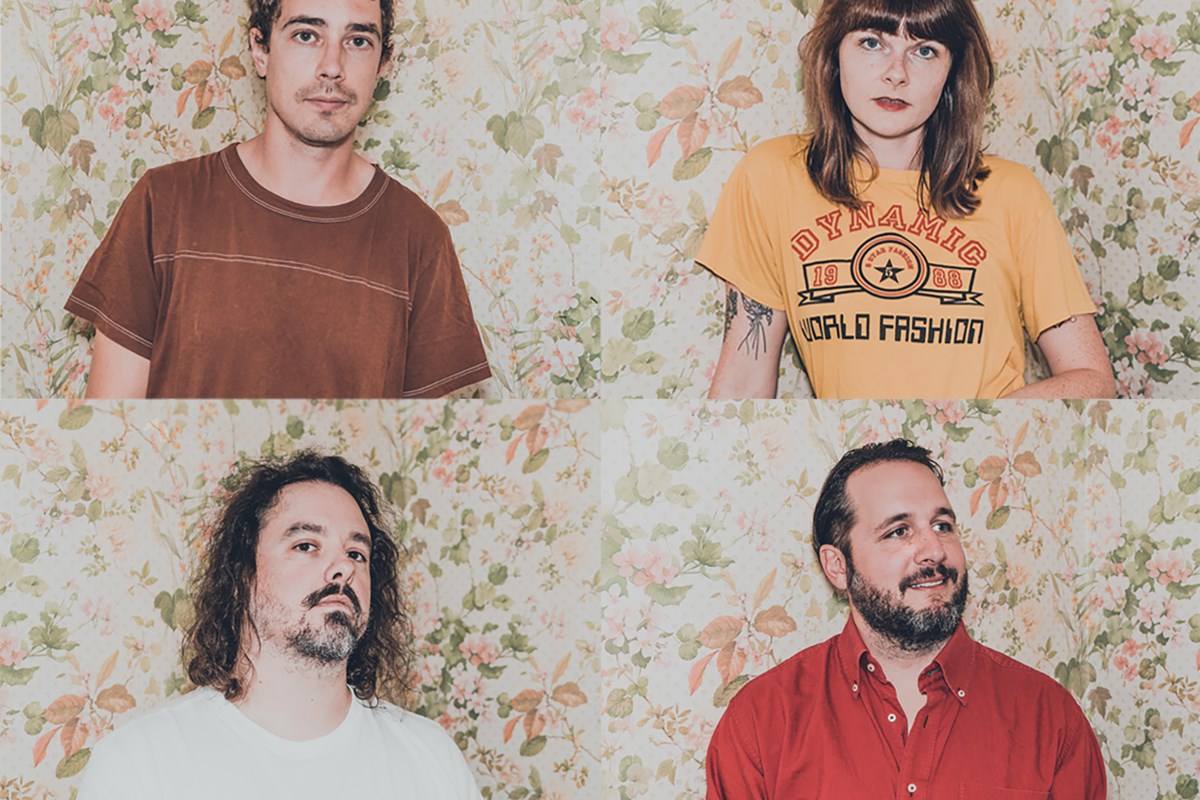 THEN AND NOW: Born Ruffians get nostalgic for the music and the beautiful Midland
Now in its 20th year, the band formed while members were students at Midland Secondary School
Happy Shondi Scallop! ? !
You might think it's a way to say happy new year in another language. Or maybe it means happy birthday.
You might think that unless you're a fan of the Born Ruffians, a homegrown Canadian indie rock band that formed at Midland Secondary School some 20 years ago.
When you've been in a band with your best friends (two of whom are cousins) for so long, your creativity is second nature.
"Shondi Festoon is the biggest joke we share with our fans," says Mitch DeRosier in an interview after performing their show Shondi Festoon in Toronto.
The band invented the holiday about four years ago when the Horseshoe Tavern invited them to play and asked them to include a holiday theme.
"We didn't feel like we were doing a branded vacation, so we created our own vacation," says DeRosier.
Cleverly crafted gag holidays are complete with traditions like dressing up as your best friend and drinking hot beer. They even mounted a explanatory video on holidays for those who wish to participate.
After performing at this year's Shondi Festoon at the Horseshoe, their first indoor show in two years, DeRosier says it felt like a "welcome back to the life we ​​knew".
He laughs when he says he thought the band was too loud when they started playing. Afterwards, DeRosier said he realized his ears had healed from not constantly touring and performing in concert halls.
During the pandemic, the band has kept busy playing in every type of outdoor venue imaginable — on a beach, at a drive-in, a show with people in individual pods. They even performed for a few live streamed shows.
Proving that the Born Ruffians are nothing if not prolific, in 2020 the band released two records: Juice and Squeeze. They released Pulp — their third record in two years — in 2021.
"We were fortunate to have recorded before the pandemic hit North America," says DeRosier. The band were preparing to hit the road on tour when the world and work for touring musicians came to a halt.
They had also just welcomed new band member Maddy Wilde.
"Our first training with [Wilde] was March 12, 2020, so it was a good time," laughs DeRosier nervously because it was a few days before the first lockdown in Ontario.
"She will be on the road with us and the shows with her have been fantastic. The band feels as good as it has ever felt for me, so it's the perfect time to come back and take on the world.
Going back nearly twenty years to when the band first started taking on the world, DeRosier says he tries not to look back too often, "because it's a pretty sweet life we ​​stumbled upon." .
Like many things born in small towns, this band was a family affair.
DeRosier and guitarist Luke Lalonde are first cousins. They met Steve Hamelin at Midland High School, and when DeRosier started playing bass in Mr. Bell's music class, "it made sense to start a band."
As simple as it sounds, the band has gone through quite a few changes over the years. They were originally a quartet when they self-released their debut album in 2002 under a different name. Then they moved to Toronto as a trio. Now they are a four member group again.
"It's hard to look back on all that," DeRosier says of the band's twenty years together. "It's an overwhelming feeling. I still feel like the same person I was when I was 16 losing the Midland High School Battle of the Bands contest," he laughs. It looks like a straight line from here to now."
The band had a singular purpose as they played music, "locked up" in Hamelin's parents' basement.
"We didn't want to do anything else," says DeRosier. "We had that feeling as a group. We want to go out. Move to Toronto. Do it. Tower. Everything in Midland seemed no, that's not it, we have to go now.
"Going back to adulthood now, and maybe partly because that has changed, but maybe partly because our eyes were so focused on one thing that we see how beautiful Midland is."
DeRosier strikes a serious tone when he talks about maintaining a successful band for twenty years.
"I tried to be as grateful as I was, because that's not the norm," DeRosier says of music with his cousin and their best friend for two decades.
During this time, the band met many musicians on the road who struggled with their careers.
"We're pretty lucky to have done it. I've tried to keep that in mind whenever the going gets tough or difficult, because it's the truth.
When asked if the band would return this way to play a show and once again spread the joy and love of touring musicians, DeRosier is quick to say, "Hell yeah!"
"We felt like we wanted to get out of the small town and into the big city, and now we all feel like getting out of town and into a small town. It's the cycle of life, perhaps.
The Born Ruffians play at the Midland Cultural Center on Friday 18th March (as long as restrictions are lifted).