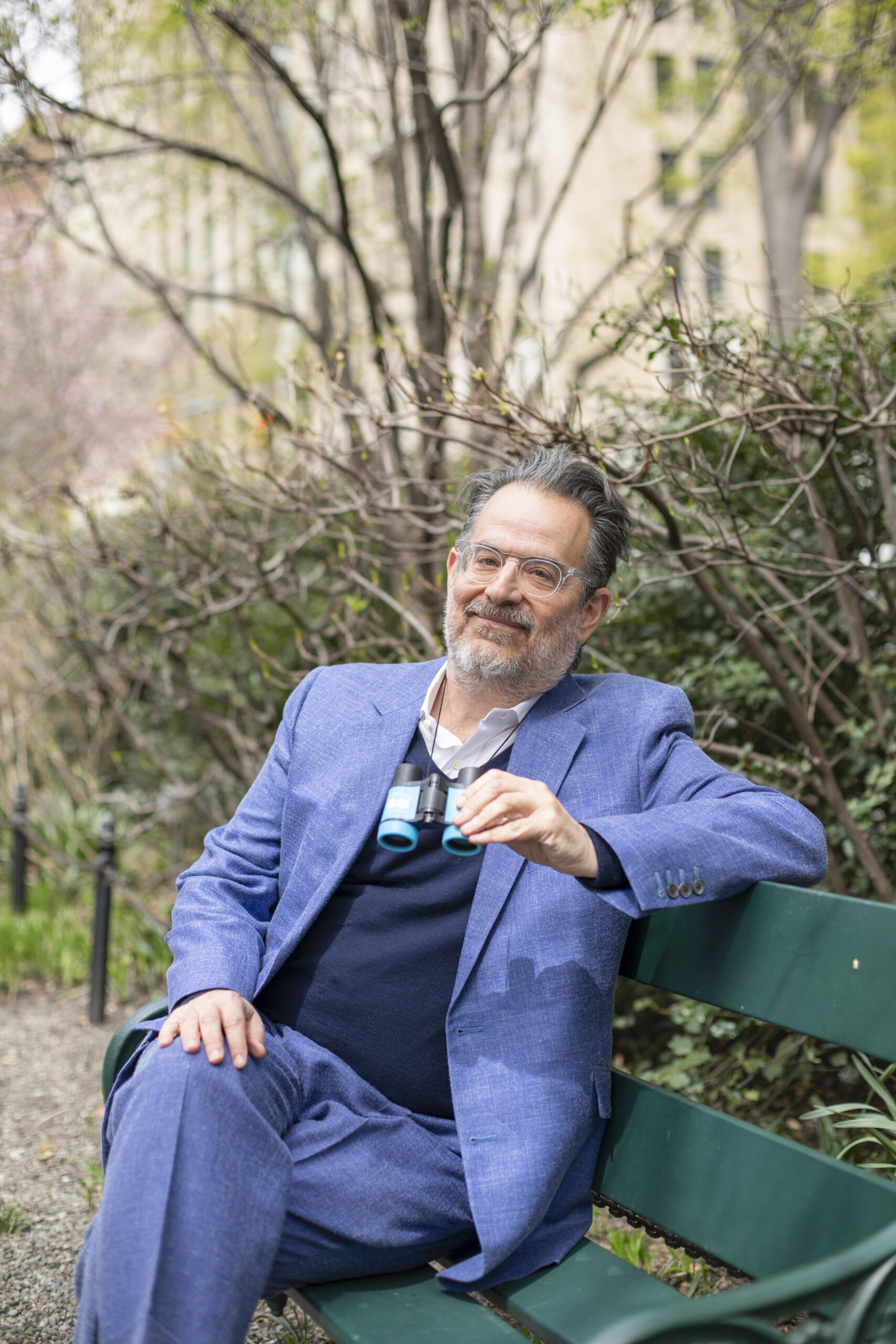 The 242-track Birdsong Project will feature the best names in music and film
An astounding collection of big names in music, film, literature and beyond have contributed to For the birds: the Birdsong project, a 242-track album assembled by famed music supervisor Randall Poster. The project will be released digitally in five different volumes each month by September, with the first arriving today (May 20). A limited edition 20 LP vinyl set will also be available later this year. All proceeds will benefit the work of the Audubon Society to preserve bird habitats.
The poster was moved to start working on For the birds during the early stages of the COVID-19 pandemic, when the quiet streets of New York began to amplify the sounds of nature. By reaching out to his wide range of friends and collaborators, he discovered that many of them were experiencing the same realizations as they were quarantined around the world, and he began to formulate a way to channel those feelings. in music inspired by the song of birds.
Contributors include Nick Cave and Warren Ellis, Damon Albarn, Elvis Costello, Beck, Mark Ronson, Jeff Tweedy of Wilco, Jim James of My Morning Jacket, Beach House, Yeah Yeah Yeahs singer Karen O, Yo-Yo Ma, The Flaming Lips, Adam Horovitz of the Beastie Boys, Kurt Vile, Terry Rile, UNKLE, Jarvis Cocker, Michael Rother of Neu! and Kamasi Washington. Writers such as Jonathan Franzen, Maggie Smith and Mary Oliver also feature, with their work recited by everyone from Bette Midler, Jeff Goldblum, Matthew McConaughey and Olivia Wilde to Sean Penn, Robert Pattinson, Tilda Swinton and Florence + Florence Welch from The Machine. .
"I'm impressed with the overwhelming artistic response to this unique project," says Poster, who is perhaps best known for his longtime film and music collaborations with director Wes Anderson. "Their creation of so many thoughtful and distinct recordings, united in birdsong, is a marvel in itself. I hope the project will increase awareness of the threats to bird populations, and I am honored to support the vital conservation work of the Audubon Society.
"It should be so obvious – if not for the birds, we'd be knee-deep in worms, overrun with insects, trees devoid of song," Costello adds. "The least we can do is raise our voices in praise or lamentation. I am grateful to Randall for asking me to join his magnificent herd.
The poster was assisted on For the birds by Elliot Bergman of Wild Belle, producer Rebecca Reagan, Sonic Youth guitarist Lee Ranaldo and producer/engineer Stuart Lerman, all executive producers of the project. As part of the rollout, the Brooklyn Botanic Garden will host a For the birds-themed exhibition from June 11 to Oct. 23, while Warby Parker will donate 20,000 limited-edition "Birdoculars" to cultural institutions supporting bird conservation.
Here is the list of titles for For the birds: the Birdsong project Volume 1:
Album #1
In front of:
1. "Wood Dove" – ​​Performed by Nick Cave and Warren Ellis
2. "Archangel" – Performed by Beck
3. "Seeds" – Performed by Alaska Reid and AG Cook
4. "In the Morning" – Written by WS Merwin. Read by Danielle Haim
5. "Fly On" – Performed by Karen Elson
6. "Fly Away (With the Songs)" – Performed by Michael Rother & Vittoria Maccabruni
B-side:
1. "On the Wing" – Performed by Jim James
2. "Honey, Out in the Wild" – Performed by Josh Kaufman feat. Annie Neron
3. "Unbroken Wing" – Performed by Mike Campbell
4. "Bird Migration" – Written by Gary Snyder. Narrated by Wally Wolodarsky
5. "May 18, 1929 Lost" – Performed by Alex Somers
Album #2
In front of:
1. "Bird Calling" – Performed by Mark Ronson feat. Damon Albarn & Wale
2. "One for Sorrow" – Performed by UNKLE
3. "Once Let Free" – Performed by Emily Cross
4. "Kyoto: March" – Written by Gary Snyder. Narrated by Jelani Cobb
5. "Sanctuary" – Performed by Beach House
6. "Welcome Morning" – Written by Anne Sexton. Narrated by Natalie Bergman
B-side:
1. "Mine Is Not Your Beauty" – Performed by Uwade
2. "Birds for Phil" – Performed by Spring Summer
3. "Una Melodía" – Performed by El Búho feat. Emilie Basez
4. "Bone's Lament" – Performed by Darius Christian and Reginald Chapman
5. "Nouns of Assemblage" – Performed by Blake Mills
6. "Bird from Elsewhere" – Performed by Richard Reed Parry
7. "The Garden" – Written by Mark Strand. Read by Tennessee Thomas
Album #3
In front of:
1. "Counting the Birds" – Written by Jim Harrison. Read by Sean Penn
2. "Kachofugetsu" – Performed by Kaoru Watanabe
3. "St. Francis and the Birds" – Performed by Terry Riley
4. "Birdsong" – Performed by Tawiah
5. "Crow Dialectic" – Performed by Elliot Bergman
B-side:
1. "A Grandchild's Song for Blackbirds in the Second Year of the Pandemic" – Performed by Ray Young Bear
2. "When the birds were banished from the palace" – Written by Saoirse Stice. Read by Jack Kornfield
3. "The Return of the Birds" – Performed by Hatis Noit
4. "Salt Point" – Performed by Tyondai Braxton
5. "Forty Songs" – Performed by Lee Ranaldo. Lyrics by Michael McClure
6. "Wounded Bird" – Performed by Kurt Vile
Album #4
In front of:
1. "Cuckoo Song" – Performed by Jarvis Cocker
2. "Cuckoo Bird" – Performed by Haden Triplets
3. "Hummingbird" – Written by Raymond Carver. Narrated by Donald Ray Pollock
4. "Hum Hum Hum" – Performed by Karen O
5. "Whistling in the Dark – Performed by Molly Lewis
6. "Sparrow" – Written by Norman MacCaig. Narrated by Tilda Swinton
B-side:
1. "Oreals" – Performed by Rudresh Mahanthappa
2. "Fly Catcher" – Performed by James McAlister
3. "State Bird" – Written by Ada Limón. Narrated by Mickey Sumner
4. "The Calling" – Performed by Nick Rhodes and Wendy Bevan
5. "Bluebirds (2021 Acoustic Version)" – Performed by Adam Green
6. "Why is the girl singing" – Performed by Suzzy Roche