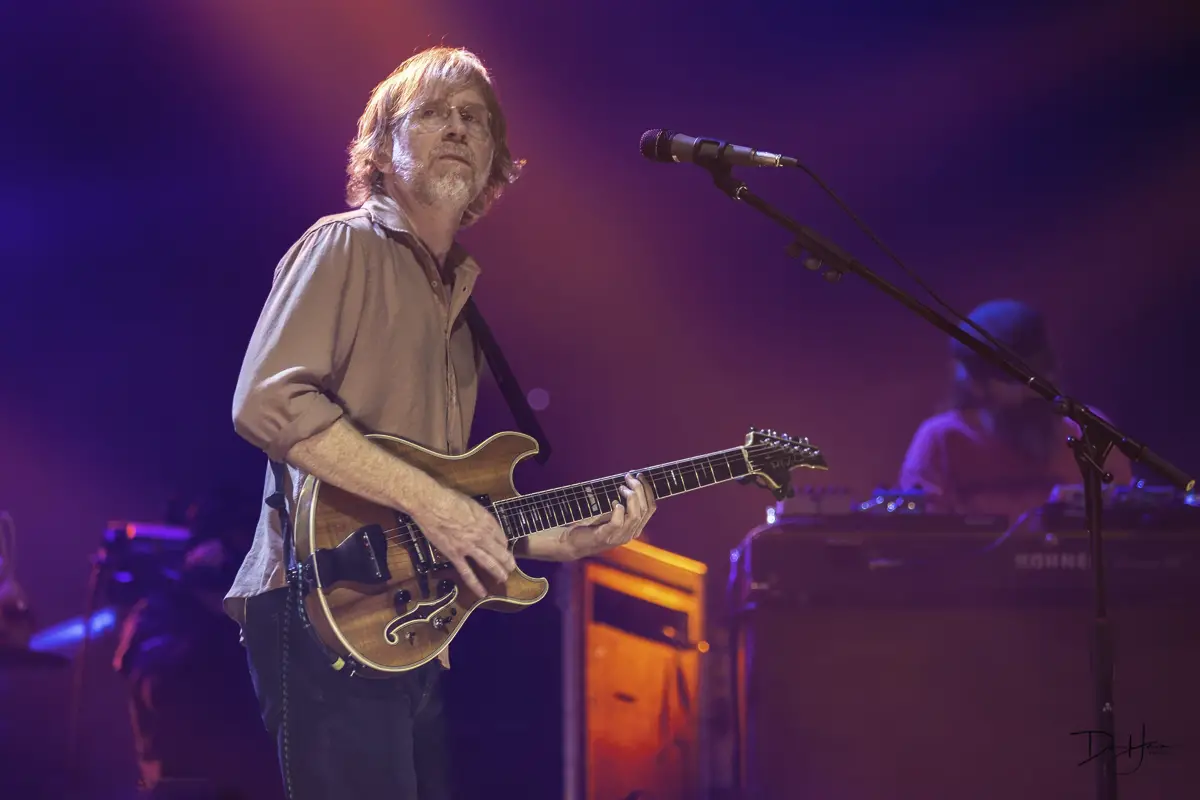 TABoose Tour rolls through Glens Falls and Cool Insuring Arena
Midway through their collaborative tour, TABoose took over the Cool Insuring Arena in Glens Falls on Sunday, November 13, formerly the Civic Center and site of the legendary 1994 Phish Halloween Show.
Moving away from the much-speculated Beatles cover, the two bands launched hot 90-minute sets as their confidence both with each other and as individual musicians seemed to grow with each gig.
Goose opened the evening with "So Ready", the Shenanigans Nite Club cut letting go with standout guitar solos from Rick and Peter as Spuds pushed the tempo at breakneck speed. "California Magic" came next, breaking its longest gap since its March debut.
"Thatch", a new song that Rick said was "only two days old", continued the quintet's set. With a loaded groove and crisp clav, a lot of potential was immediately shown and I look forward to future performances of the song as it grows in Goose's ever-expanding catalog.
A rare mid-set cover of The Band's "Don't Do It" sent the crowd into a frenzy as Peter and then Rick took some great solos.
The improvised centerpiece of the show came in the "Madhuvan" that followed, giving us the dose of darkness and extended jamming we've been craving since Portland. With an aggressive synth tone from Peter on Nord Lead rather than the Prophet, dissonance reigned as the first song to break the 20-minute mark since Portland showed Goose's improvisational abilities.
After the still fiery ending to "Madhuvan," the quintet brought Trey up on stage to contribute to "Red Bird." Perfectly singing a verse of Peter's moving song written about his mother, Trey led the jam away from the fiery guitar duels we've seen in later shows and into a more rhythmic pattern for a while before exploding again. in a big top. "Hot tea"also featuring Trey, closed the set with an incredible guitar interaction once again.
TAB's set opened with a laid back "Drifting" before "Set Your Soul Free", "Ocelot" and "Magilla" – all showing TAB's growing confidence on stage as this tour progresses. Pure energy released "A Wave of Hope", one of the hottest tracks of the 2020s solitary journey which became a staple of the Phish catalog and led to some of the best jams of that year. While last night's version didn't last 20 minutes or go beyond the main structure of the song, Trey kicked off the "second jam" and hit many meteoric heights before wrapping it up.
Trey then took a moment to talk about his connection to the town of Glens Falls and his time spent near Saratoga Springs while in drug court following his late 2006 arrest before a beautiful rendition of "Shade."
Last night's MVP took center stage on the next song, an absolutely BLISTER "Burlap Sack and Pumps" – saxophonist James Casey ripped baritone sax for an incredible solo that saw him go- returns with Trey as the tension mounted.
"Spin" offered similar placement and vibe to "About to Run" in Mohegan – a late-night opportunity for Trey to rip a fundamental groove. The song's outro jam was business as usual, with bassist Dezron Douglas seeming to get lost in the mood as they dug deeper and deeper into the incredible song.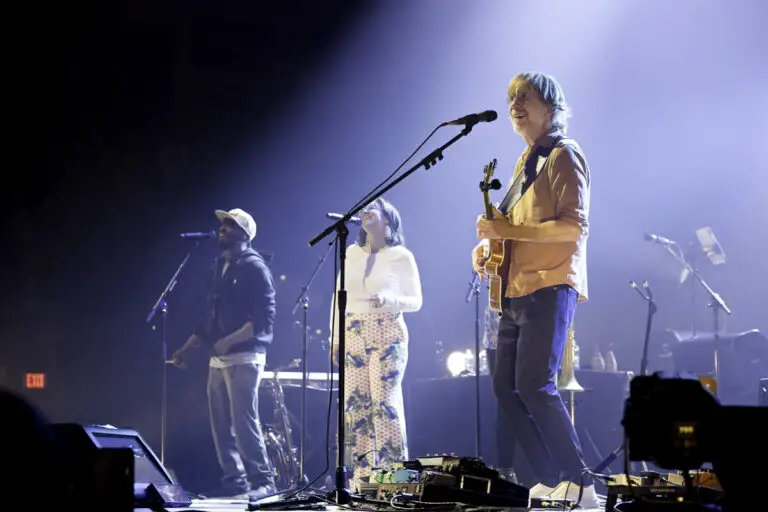 The pounding 'Last Tube' gave way to 'hey stranger', the latter getting their second track on the tour – lots of potential in this song which I hope will make its way to Phish in the future!
"Valentine" ended the TAB portion of the set, and Rick and Peter were welcomed on stage to a "Mr. Totally." Taking some time at first to have a musical conversation, Rick and Trey harmonized as they did so well on this tour before handing over a solo to the keyboardists. Encouraged by Ray's organ explosions, Peter ripped through a superb piano solo before the jam moved to the usual TAB solo modulation sections. After the horns swirled with the melody for a little while, Trey asked everyone to drop out as he and Rick faced each other with huge smiles on their faces and continued to shred – it's impossible to say so at this stage of the tour. which guitarist has the most fun playing with the other!
A closing "Rise/Come Together" and an encore of "Possum" ended the incredible evening in Glens Falls on an extremely high note.
Four shows, four shows remaining. The TABoose tour has already exceeded expectations so far and I can't wait to see the collaborations that are on the horizon!!
The TABoose Tour continues Tuesday in Carnot-Moon, PA. The webcasts are available via Nugs.net and Live Phish.
Tune in to Day After Show live with Always Almost There, HFPod and The Great Beyond the day after each show at 3 p.m. ET as we recap the tour in real time!
Photos by Derek Java for NYS Music.