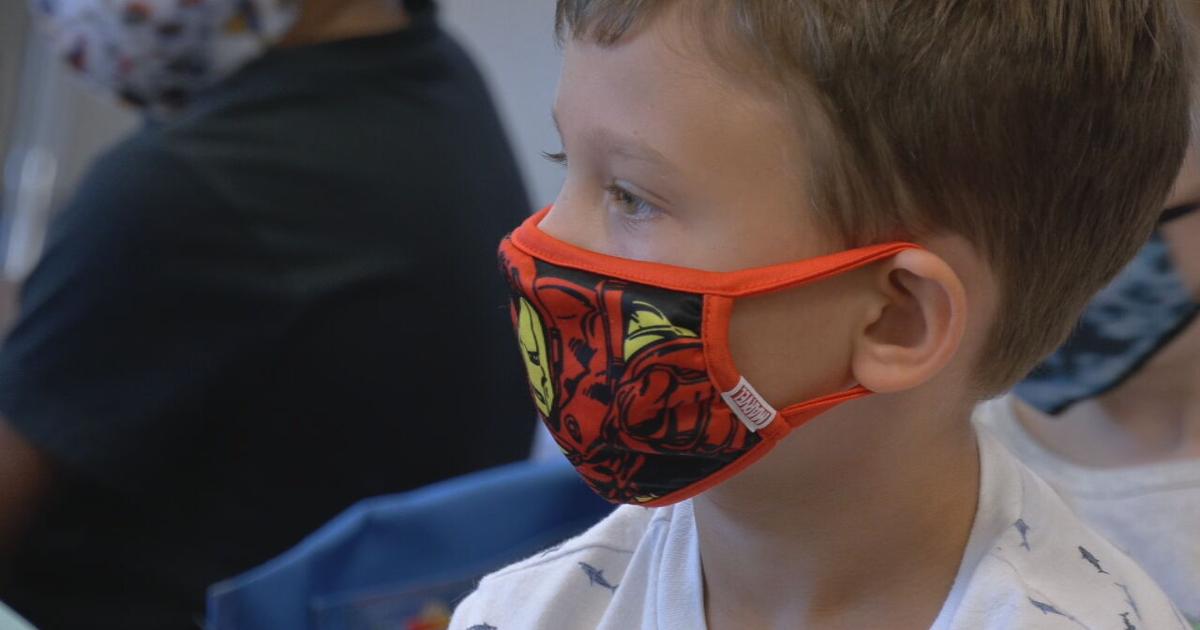 Survey shows 53% of Kentuckians finished changing their behavior for COVID-19 | Coronavirus
LOUISVILLE, Ky. (WDRB) — The Foundation for a Healthy Kentucky asked more than 800 adults if the COVID-19 pandemic is over.
Sixty-five percent of them said no. But when asked if they considered it too much about their own lives, 53% said yes.
Dr Jason Smith, chief medical officer of UofL Health, said it was a testament to how tired people have been over the past two years.
"We've all dealt with it and we're all dealing with it right now," he said.
Smith said the data shows the pandemic is not over, with current statewide positivity rates nearing 20%. And recent University of Louisville wastewater tests reflect a similar trend.
"About three weeks ago, we hit the highest level we've seen since we started doing this work," said Dr. Ted Smith, director of the Center for Air Health, of water and soil from the Envirome Institute of the UofL. "So it's really increased in surges."
But the latest wave of COVID-19 has resulted in fewer hospitalizations, giving people hope to know where things stand.
"We seem to have come through the worst," said Ben Chandler, president and CEO of the Foundation for a Healthy Kentucky. "People are not dying at the rate they were dying. Most vulnerable people are vaccinated."
It is for these reasons that Chandler is not surprised by the results of their investigation.
"I think the results (are) pretty much (on) the right track with what we know anecdotally, what we can see with our own eyes," he said. "I mean, it should be clear to everyone, just by going out in public, that a significant percentage of people in Kentucky are behaving like the pandemic is over."
Although Dr Jason Smith acknowledges that the current variant is not as severe, he cautioned people against letting their guard down too soon, given the consequences for vulnerable people.
"If we allow this to spread through communities unchecked, it will eventually find someone dying from this disease," he said. "And it can be a loved one, it can be someone you love, it can be someone you know, and it's always a possibility."
The Foundation for a Healthy Kentucky and UofL hope their respective work can continue to inform and educate about COVID-19 and its impact.
"It's hard to convince people, you know, what the pandemic means to them or what it should mean to them," Dr Ted Smith said. "But I'm glad we're part of a partnership with Metro Public Health to provide that level of vigilance."
As COVID-19 spreads and until things go to an endemic state, Dr. Jason Smith urges continued caution.
"I remind people that it's not over," he said. "Keep protecting yourself. Keep taking care of your family and taking care of those you love and wear masks and wash your hands."
Copyright 2022 WDRB Media. All rights reserved.