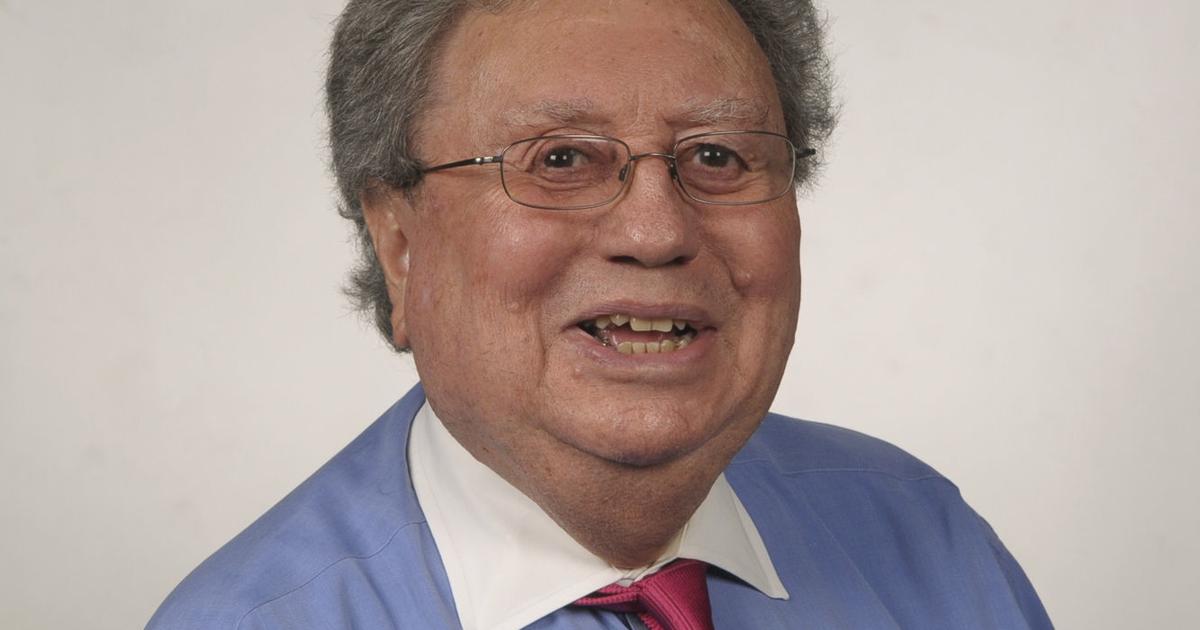 Smiley: A "Big Man, Small Towel" Story | Smiley Ander
We recently wrote about a crew member working on a film set in Baton Rouge who encountered Meg Ryan wearing only a towel.
Patty Newman, from Port Hudson/Covington, has a similar story involving a different gender:
"In July 1983, the sixth Special Olympics International Summer Games, founded by the Kennedy family, were held at LSU.
"At the welcome table where I volunteered, I met Maria Shriver and several members of the Kennedy family as they picked up their accreditation packages.
"Ms. Shriver's boyfriend at the time, Arnold Schwarzenegger, arrived later. He requested delivery of his identification file to his room. I quickly volunteered.
"On the way, I practiced greeting the famous actor. I nervously knocked on the door – no response. As I prepared to hang his credentials on the doorknob, this one was suddenly opened by Mr. Schwarzenegger, wearing only a small towel half wrapped around his waist.
"I stood at eye level with this towel. Overcome by the sight, I was speechless.
"He thanked me in his wonderful Austrian accent and closed the door. Throughout the elevator, I thought of some great answers I wish I had said."
Dudley's Duo
"As an Associated Press reporter in the 60s and 70s, I met a lot of famous people," says Dudley Lehew of Marrero.
"But the moment I treasure the most is an interview with Broadway legend Mary Martin, from 'Peter Pan', 'South Pacific', 'The Sound of Music', and many more.
"We met in her living room at the famous Grand Hotel in Manhattan, where I interviewed her about her recently published autobiography.
"She was completely down to earth, charming and a delightful interview.
"At one point I mentioned a poem in her book that she said was her favorite.
"'I know that poem,' I said. 'It's a verse in a song I often sang in my church in Baton Rouge.'
"And we spontaneously burst into a Baptist rock anthem together, and ended up laughing and hugging!"
Well done, mom!
"My friends accuse me of not really being from Louisiana, because I don't like crawfish," says Dale Marks, of Baton Rouge.
"The real reason comes from my childhood. My mother used to bring home crawfish and moan and moan the whole time she ate them.
"When we asked her why she ate something that obviously tasted bad, she told us that you have to do a lot of things you don't like when you grow up (so I decided never to grow).
"But the real The reason was that she had five children under the age of 6 that she didn't want to peel."
Friendly Reminders
The recent passing of Inez "Nez" Landry at age 102 brought back this memory of the small town banking practices of Donald Landaiche, of Donaldsonville:
"Ms. Landry worked at the First National Bank in Donaldsonville. On occasion, I had the misfortune of having an overdraft in my current account.
"She was calling me saying, 'Mr Donald, you need a little deposit.
"Unfortunately, this happened more than once. Dear Nose saved me a lot of money and taught me a valuable lesson on how to keep an eye on my checking account."
Special Persons Department
Yvonne Lauro, from La Métairie, celebrates her 98th birthday on Wednesday, April 6.
Register them!
Jim Mayer of Baton Rouge said: "The other day on my morning walk I was amazed at what great athletes the men who drive the recycling trucks are.
"Jumping, lifting containers weighing up to 50 pounds for eight hours a day.
"LSU and Southern should sign them – they are some of our best athletes."
Group arrivals
Glennell Cottrill, from Baton Rouge, said: "As 20 year olds living in the DC area, we had a friend who was a twin and had a single birth older brother – and triplets as younger siblings.
"His mother would have said, 'When they started having litters, I stopped.'"
childhood hero
Bill Huey of Baton Rouge comments on Tuesday's story of the kid who tried to get autographs from actors filming in Patterson, and only got those from Gilbert Roland:
"When I was 11, an autograph from the Cisco Kid would have beaten Jimmy Stewart any day."