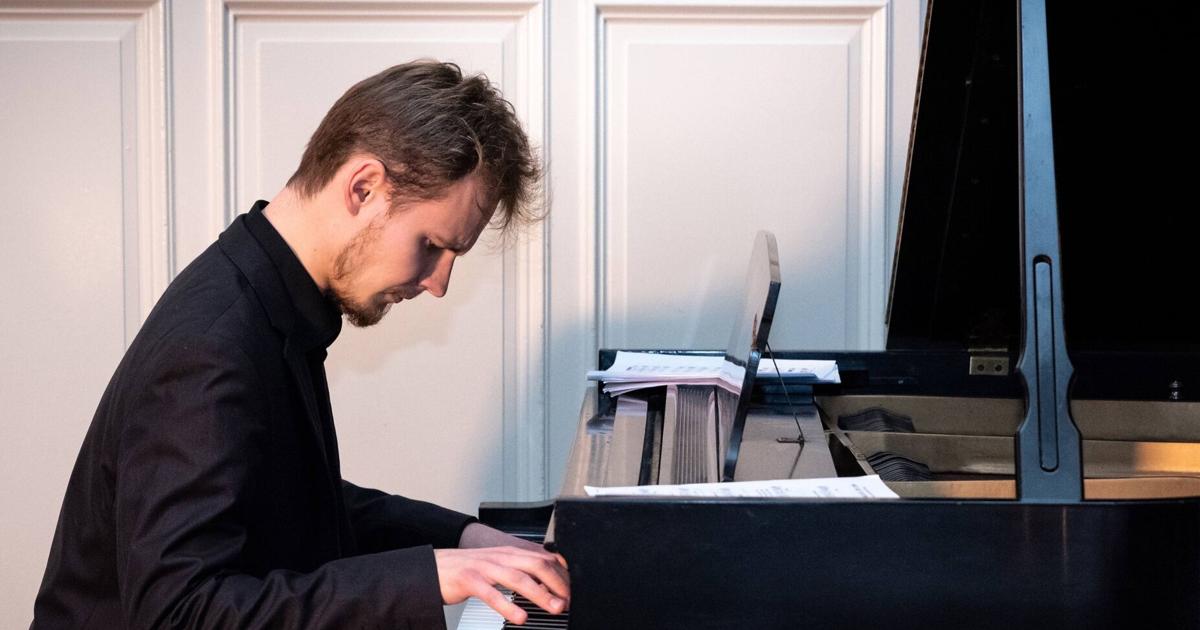 musical series includes a Pancekauskas piano recital | New
NEWBURYPORT – Lithuanian pianist Paulius Pancekauskas returns to perform at St. Paul's Episcopal Church on Sunday, December 5, 22 months after unveiling his Steinway grand piano.
The program, at 2 p.m., is a showcase of what the piano can do, spanning three centuries and various composers such as Bach and Mozart (18th), Brahms (19th), Scriabin (early 20th) and Alvidas Remesa (late 20th).
The title of the concert comes from the composition of Alexandre Scriabin Vers la Flamme, one of the last works for piano written before his death in 1915. The music, which is built and crescendos throughout the piece, reflects the idea Scriabin fixes that a continued build-up of heat will ultimately lead to the destruction of the world in a fiery hell.
The program also includes a powerful composition by Lithuanian composer Alvidas Remesa, who studied theology extensively and became a Franciscan monk while continuing his musical practice.
This concert is co-presented by Ballets Russes Arts Initiative and St. Paul's Episcopal Church, continuing a collaboration that has continued since 2015 and has already featured artists such as the Rimsky-Korsakov String Quartet of St. Petersburg, clarinetist Julian Milkis and French – Russian pianist Roustem Saitkoulov.
Ballets Russes Arts Initiative is a Boston-based, non-profit cultural organization that promotes international creative exchanges in the visual and performing arts and film, and connects communities in the United States and Eurasia. For more information: www.ballets-russes.com
Pancekauskas, 27, is originally from Vilnius and has lived in Boston since 2016. He recently completed his Artist Diploma (a postgraduate program reserved for the most talented soloists) in piano performance from the Longy School of Music at Bard College. He also holds an MM from Longy and a BM from the Lithuanian Academy of Music and Theater.
He made his debut with the Lithuanian State Symphony Orchestra in 2009 performing Edward Grieg's Piano Concerto in G minor. At Longy, he received the Presidential Fellowship and the Neil and Jane Pappalardo Fellowship. Currently, he is pursuing his career as a solo performer and teacher.
Tickets: LaFlamme.eventbrite.com
Doors open at 1:30 p.m. at the church, located at 166 High St.