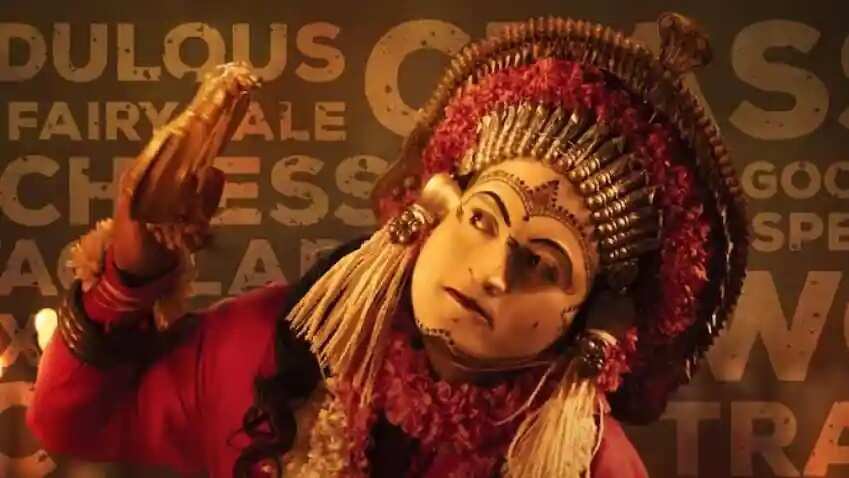 Kantara Movie Box Office Collection: Mega Blockbuster Kannada Reaches Another Milestone With MASSIVE World Record | Kantara OTT release date
Kantara Movie Box Office Collection: Mega Blockbuster Kannada Reaches Another Milestone With MASSIVE World Record – Kannada period action thriller Kantara continues its dream run at the box office. The film's worldwide collection has crossed the Rs 400 crore mark.
Film critic and business analyst Taran Adarsh ​​said, "'KANTARA' CROSSES ₹400 CR WORLDWIDE."
Kantara Territorial Break
Karnataka: Rs 168.50 cr
Andhra/Telangana: Rs 60 cr
Tamil Nadu: Rs 12.70 cr
Kerala: Rs 19.20 cr
Overseas: Rs 44.50 cr
North India: Rs 96 cr
Total: Rs 400.90 cr
'KANTARA' CROSSES ₹400CR WORLDWIDE… #Kantara territorial rupture… Note: GROSS BOC…
#Karnataka: ₹168.50 cr
#Andhra / #Telangana: ₹60cr
#Tamil Nadu: ₹12.70 cr
#Kerala: ₹19.20 cr
#Abroad: ₹44.50cr
#NorthIndia: 96 cr₹
Total: ₹400.90cr pic.twitter.com/CmBQbLrZvf

— taran adarsh ​​(@taran_adarsh) November 22, 2022
Kantara OTT release date
Many people are waiting for the OTT release of Kantara after its phenomenal box office success. In fact, it's been news for its online premiere for over two weeks now. Fans are eagerly awaiting the OTT release of Kantara.
Amid news from various movie trade tracking handles, the Kanata OTT release date is reportedly November 24th on Amazon Prime Video. However, Amazon Prime Video streaming platform and makers are yet to confirm the same. In fact, Amazon, through its official Twitter account, has made it clear that no such official announcement has been made in this regard. "We haven't made an announcement yet. Please stay tuned for more updates," Amazon Help said on questions regarding the Kantara OTT release date.
Kantara film controversy
Dalit organizations have condemned the portrayal of Dalits in the all-India Kannada hit film "Kantara". State Secretary Samatha Sainik Dal Lolaksha said the film insulted Dalits. "The Dalit community has been shown in a bad light," he said, claiming the film's "Daivaradhane" footage was distorted.
He had also raised objections to the climax of the film, the climax of the final 20 minutes. Lolaksha had said they would first bring their objections to the attention of the film crew. If their objections are not taken seriously, they will take legal action against the film crew. The film was, however, mired in controversy as a group claimed one of the songs used in the film as their own and Kannada actor Chetan Ahimsa said that "Daivaradhane" is not part of the Hindu religion like the shows the movie.
Rajinikanth offers golden souvenirs to Rishab Shetty
Superstar Rajinikanth presented actor-filmmaker Rishab Shetty with a gold chain and medallion for the success of his latest release 'Kantara'. Rajinikanth had recently called Rishab Shetty for a personal meeting at his residence in Chennai where he presented him with a gold chain and a gold medallion for his blockbuster movie Kantara. Rajinikanth was also seen praising the movie while calling it a movie that happens once every 50 years. This added yet another feather to 'Kantara"s rising glory.
Kantara movie story
Set in the fictional village of Dakshina Kannada, Kantara follows a Kambala champion, played by Shetty, who comes at loggerheads with a standing Forest Range officer, Murali (Kishore). Kambala is an annual race, held from November to March on the Karnataka coast, in which a jockey drives a pair of buffaloes, tied to the plow, through parallel muddy tracks.
'Kantara' was released in Kannada and Hindi versions on September 30 and October 14 respectively. The film is written and directed by Rishab Shetty. Produced by Vijay Kiragandur and Chaluve Gowda, under Hombale Films, the film features Rishab Shetty, Sapthami Gowda and Kishore Kumar G in key roles.
(Agency contributions)