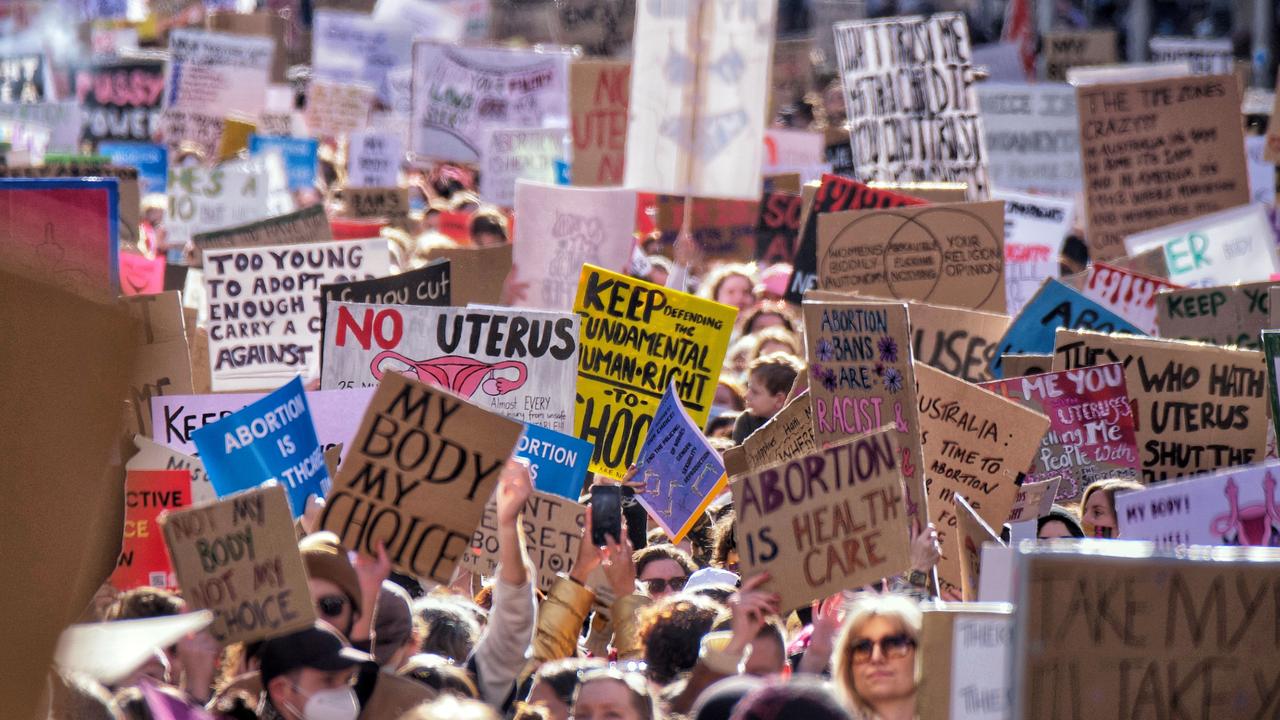 Ipsos Global Study Shows Australians Are More Abortion-Friendly
Australia's support for abortion has come to light following the recent Roe vs Wade pushback in the US, but what do we really think of the controversial procedure?
Australian adults have expressed strong support for abortion, well above the global average, according to the new global survey from Ipsos.
Almost three-quarters of Australians – 74% – say abortion should be legal for any woman in the first six weeks of pregnancy, compared to a global average of 62%, while 59% say it should be legal for any woman. in the first 14 weeks, compared to a global average of 45%.
But only 39% of us also think the procedure should be readily available to any woman in the first 20 weeks, compared to a global average of 27%.
The survey, which involved 20,523 adults under the age of 75 from 27 countries, recorded the opinions of 1,000 people per country between June 24 and July 8 this year – immediately after the Supreme Court of United States.
In countries that allow abortion on demand, the most common gestation limit is 12 weeks, or the first trimester, but abortion is often permitted under various circumstances after that limit has expired.
However, Australia has some of the most lenient abortion laws in the world, with states like Victoria pushing the window of accessibility to 24 weeks or just before the last trimester.
The Northern Territory has also recently changed its laws to extend the period to match that of Victoria.
In South Australia women can access abortions for up to 23 weeks, in New South Wales and Queensland 22 weeks, while in Western Australia women can access the procedure for up to 20 weeks.
Tasmania has the strictest abortion laws, with women able to access the procedure within the first 16 weeks of pregnancy.
However, late abortions, which are considered to be over 24 weeks, are still legal under certain circumstances, with the approval of more than one doctor.
While the survey shows a lack of support for abortions between 14 and 20 weeks, Carolyn Mogharbel, head of Women's Health Victoria 1800 My Options, said that "there are many reasons to ensure abortions are accessible after 12 weeks".
"Some people don't know they are pregnant until then, while others need an abortion for fetal abnormality or other health or social reasons," she said. declared.
Ms Mogharbel said state governments and the federal government should make abortion and other sexual and reproductive health services "as accessible as possible".
"Abortion care should be available free of charge in public hospitals, should be supported by Medicare in primary care through general practice, and should be culturally safe and appropriate for all Australians," she said. declared.
But not everyone agrees.
Associate law professor Dr Joanna Howe, who has fought to change Australia's abortion laws, called them "extreme", arguing that most Australians would be "appalled by the broad legality of abortion. 'late abortion'.
"The Ipsos survey suggests that most Australians would like to see legislative protection of the human rights of babies able to live outside the womb…and a clear lack of support for Australia's extreme abortion laws which allow abortion until birth," Ms Howe said. said.
"Yet in Australia abortion is now legal until birth in all states and territories for a very wide range of reasons.
"I think most Australians would say we've gone too far on this abortion issue."
Ms Howe believes late-term abortion – which sometimes involves babies capable of living apart from the mother – is the "human rights issue of our generation".
Since Victoria legalized abortion until birth in 2009, 4,186 babies have been aborted late, Ms Howe reported.
Of the late abortions, which were performed for psychosocial reasons or suspected or confirmed birth defects, 438 were recorded as neonatal deaths – postnatal deaths.
Ms Howe said that while some will say late-term abortion only happens if the baby is going to die anyway, "that's also patently untrue".
"For example, in 2011 in Victoria, a 37-week-old baby, born full term and physically healthy to a physically healthy mother, had her life ended in abortion," she said.
Although it is difficult to estimate the abortion rate in Australia, it is estimated that approximately 90,000 abortions are performed each year, the majority within the first 12 weeks.
Ms Howe said we needed "rigorous collection of abortion statistics from all jurisdictions in Australia", adding that only a few jurisdictions collect such statistics, such as Victoria and South Australia.
"We need to know how many abortions take place each year, at what gestation, for what reason and by what method," she explained.
"This information should not be withheld from the public."
Ms Mogharbel said that while abortion statistics are recorded in Victoria, "mechanisms for recording surgical abortion services are not integrated into Australian health systems".
She agreed with Ms. Howe that the data should be recorded.
Ms Mogharbel and Ms Howe also agree with the majority of Australians – 83 per cent according to the Ipsos survey – who support any medical intervention in an emergency situation needed to save the life of a pregnant woman.
Unsurprisingly, eight in 10 Australians said abortion should be accessible for pregnancies resulting from rape, compared to a global average of 76%.
Australians are also more supportive of making abortions accessible in cases where babies are at risk of severe disabilities or health conditions, with a total of 73% of Australians supporting the measure compared to 67% globally.
Of the 27 countries studied, Sweden, Belgium, France and the Netherlands were the biggest proponents of abortion, while only four countries – Peru, India, Malaysia and Colombia – were there. mainly opposed.
On average around the world, three in 10 people say it should be legal in any case, while only 10% think it should be illegal in any case.