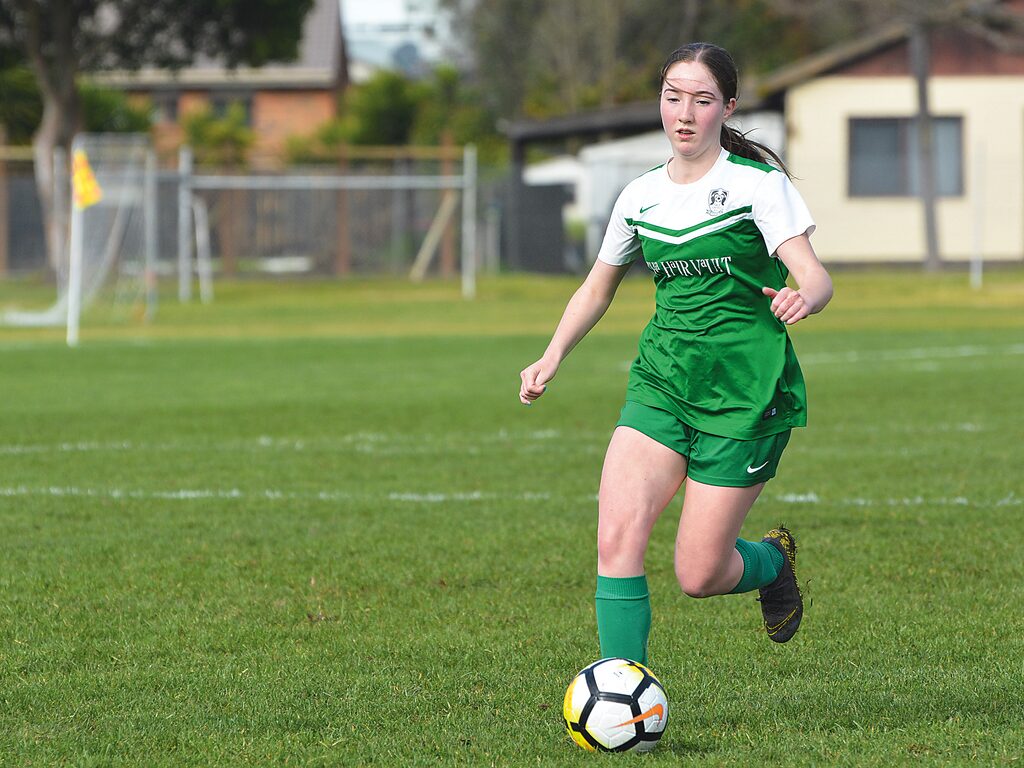 Dirty Untied shows improved signs
Sale United Women kicked off Latrobe Valley Football League Round 14 on Saturday, hosting Falcons 2000 at reserve Godfrey Baldwin.
The stakes were high for both women's teams as they headed into the game, as Sale United were third on the ladder with 19 points, Falcons second with 20 and Fortuna topped with 22.
Sale took possession of the ball early in the play, taking shot after shot after shot, but couldn't find the back of the net.
After 20 minutes, the Falcons broke through the Swans defense and a Danica Di Ciero shot on goal gave the visiting side a 1-0 lead.
An exhausted Sale United lost their temper and just three minutes later Savannah Lapenta netted a second goal for the Falcons.
After the break, the Swans dominated possession. The front line pressed hard and fast, but despite countless shots on goal, the Swanettes simply couldn't finish.
Exhausted and deflated, with just 10 minutes left on the clock, Sale United let their guard down with a costly error that rewarded Lapenta with his second goal of the match, extending the Falcons' 3-0 lead.
The final whistle sounded as the sky began to darken again.
The women of the Falcons 2000 retreated to the locker room, triumphantly singing their club song, taking their place at the top of the LVSL ladder.
SALE United senior men also faced defeat, losing 2-0 to the Falcons.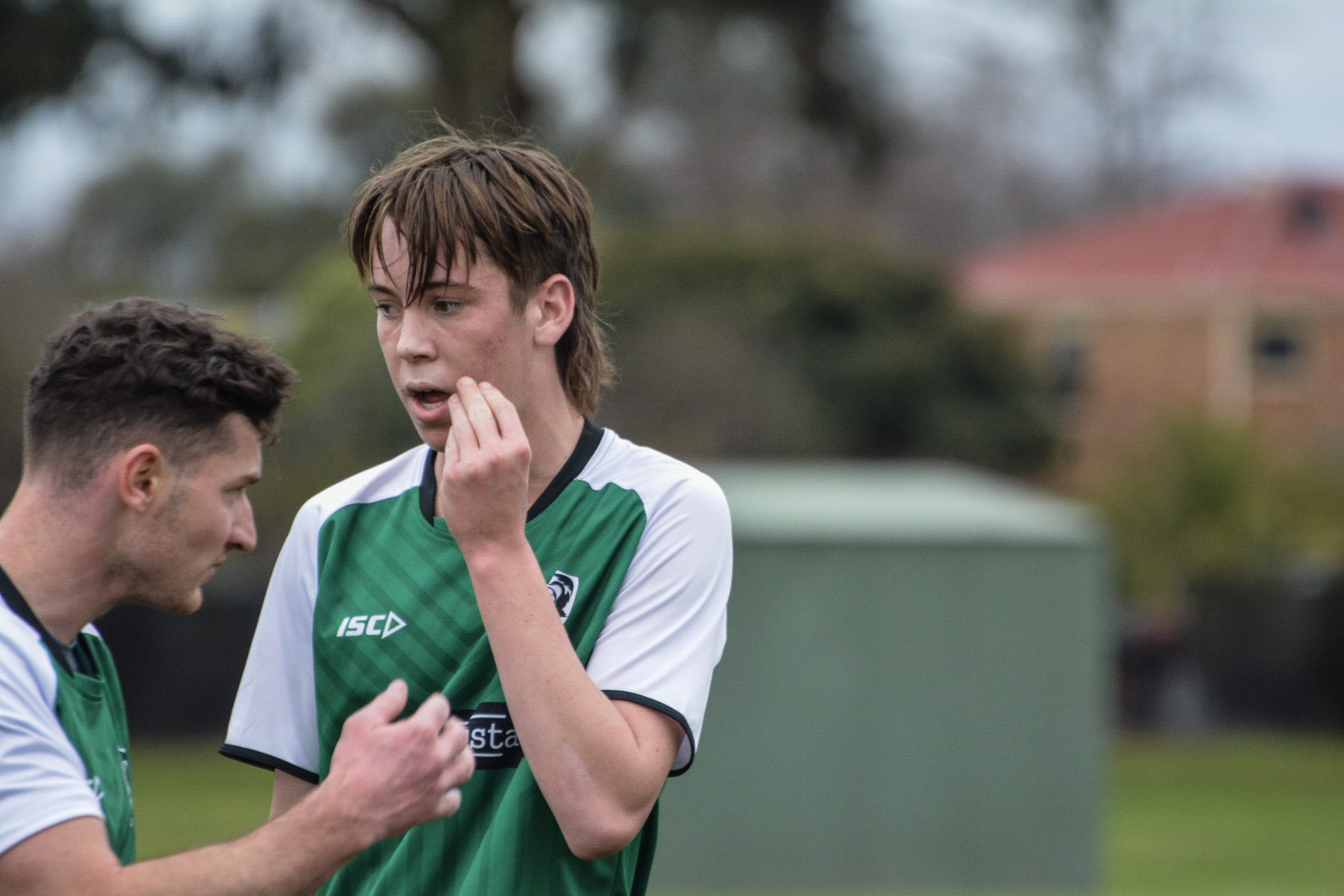 In the first half, it was Nonda Lazaris who gave the visiting team the advantage by scoring in the first 20 minutes. However, the Swans held firm, their defense line establishing a strong united front, denying their opponents a second goal in the first half.
After the break, the Falcons were desperate to extend their lead and Sale was determined to level the score.
The Falcons 2000 advanced, but Sale United held them back each time.
With just a few minutes left on the clock, Lusanda Mapiye managed to penetrate the Swan defence, scoring a goal to give the Falcons a 2-0 lead.
It wasn't a total loss for the Swans; they put up a valiant effort against the top team in the senior men's competition, conceding just two goals, a significant improvement on their previous encounter in round 5, which Sale United lost 8-1.
SALE United's reserve side shone on Saturday, beating the Falcons in an 8-0 draw.
Forward Callum Campbell had a stunning game, scoring four goals and a hat-trick.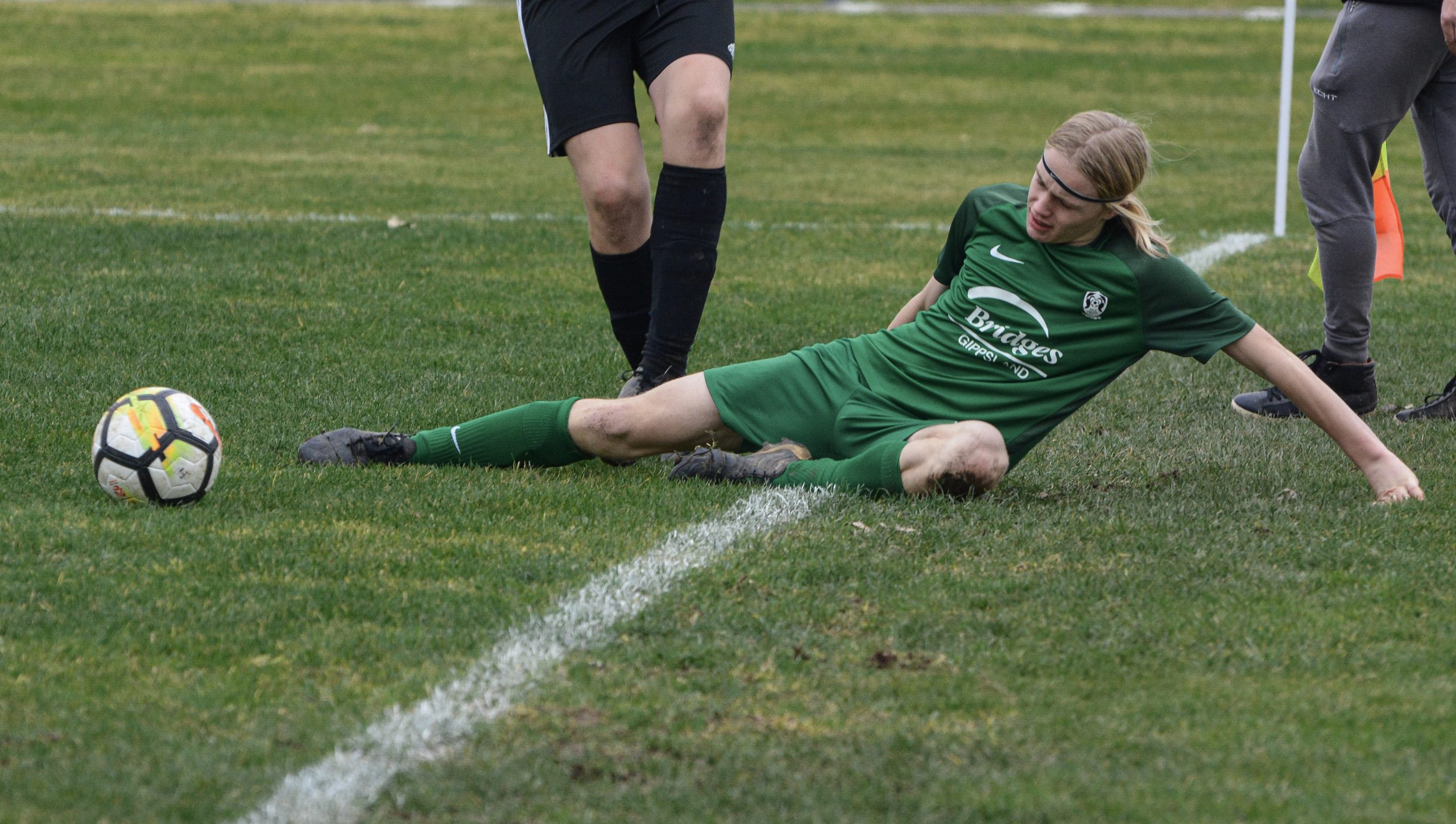 Mitchell Lumis is proving to be one of Sale United's brightest future players. Photo Zoe AskewYoung Mitchell Lumis, who has undoubtedly proven himself as one of Sale's most talented upcoming players in recent weeks, netted twice for the Swans.
Luke Williams and Murray Casella-McLaren also scored several goals.
Sale returns home this Sunday, taking on East Gippsland United.