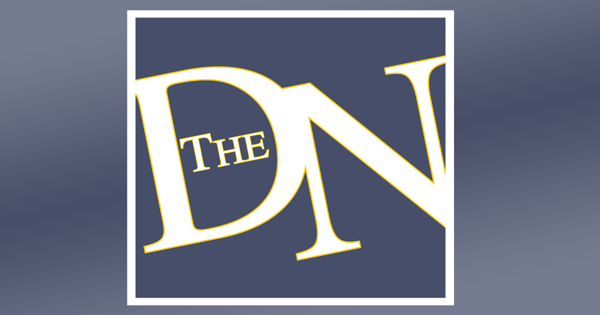 Bell Instructor Pilot Stewart Dietrick Warmly Remembers His Colleagues | Featured Story
Colleagues remember Stewart M. Dietrick for his calm demeanor, shrewd professionalism, and endless willingness to share his knowledge and help those around him.
Dietrick, 60, of Prosper, Texas, was one of two pilots killed last month in a Mercy Flight helicopter crash at Elba.
Services for Dietrick are scheduled for Friday in Texas. A Celebration of Life service is scheduled for Friday morning at the Ted Dickey West Funeral Home in Dallas, followed by an interment service at Dallas Fort Worth National Cemetery in Dallas.
Dietrick was a respected pilot who served in the U.S. Coast Guard, including positions at Air Stations New Orleans, Louisiana, and Mobile, Alabama, and was part of a select team that developed new denial tactics for the service. He also worked for an air ambulance and the Federal Aviation Administration before joining Bell Helicopter.
"There are people now who owe their lives and professions to Stu," Lewis wrote.
Dietrick possessed a calm and warm demeanor and was well respected by the Bell Training Academy pilot team where he provided a wealth of experience and knowledge, wrote Joe Decapite, who also identified himself as a colleague, in a post on the funeral home's website.
"No matter what happens, Stu's calm demeanor, shrewd professionalism and endless willingness to help make the lives of everyone around him so much better," added fellow colleague Craig Huffnagie.
Those who posted on the website remembered Dietrick's rugged smile and humility.
Eric Cabana, a friend who worked with Dietrich at the Bell Training Academy, wrote that "no matter what question or situation I asked him, his response was always 'No problem man, it's a piece of cake! ' and put on a big smile.
Dietrick coached youth basketball and enjoyed fishing, according to publications, and also had master carpentry skills.
Thomas Gaffney explained how Dietrick renovated part of a former Savannah Air Force Station operations center into a square for pilots.
"Stu did all the construction himself and had skills that I would describe as professional carpentry level," Gaffney wrote. "We couldn't have gotten a better square if we had hired a professional contractor. It was truly a thing of beauty. The time Stu spent working on the project during evenings and weekends speaks well for his character. He put in more hours than I can even count just to make the saloon a nice place for his fellow pilots.
"It was an honor to be selected," he said in the video. "People had great confidence in my abilities."
From September 1998 to March 2000, Dietrich was part of a team of 14 selected Coast Guard Airmen – nine pilots and five flight mechanics – tasked with developing and testing new equipment, tactics and procedures to bring non-lethal relief to the concept of force against fast boats. During the 18-month period, the team used all-weather MH-90 helicopters that integrated lethal and non-lethal technology, along with state-of-the-art sensors, night vision devices and communications equipment to develop what the Coast Guard called "highly aggressive and effective offensive and defensive tactics never before attempted by rotary-wing aircraft".
The concept was tested under day and night conditions in a series of six operational deployments as part of Operation New Frontier. Prior to Operation New Frontier, according to the Coast Guard's own statistics, the Coast Guard had about a 10% chance of stopping a "go-fast". During assessment operations, the Coast Guard intercepted six out of six pursuits. These missions saw the arrest of 20 smugglers and more than 14,000 pounds of marijuana and cocaine, according to the Coast Guard.
In selecting HITRON-10 for the Wall of Honor, the Coast Guard said the team "had one of the most lasting impacts on Coast Guard aviation in its history, and created a unit that would fundamentally change Coast Guard aviation and our national drug interdiction strategy for decades to come.
Dietrick retired as Lieutenant Commander of the Coast Guard on February 1, 2002
Colleagues recalled Dietrick as a mentor and inspiration in posts on the funeral home's website.
"He was the kind of professional aviator and man with whom I have always sought to be associated, to emulate and now…to honor," wrote Joe Beebe, who noted that he had worked with Dietrick for seven years at Bell Training Academy. . "I am both lucky and deeply grateful to have shared a workplace with him for the past few years and hope to carry his legacy with me until my last flight and my last breath."
Dietrick and Mercy Flight pilot James E. Sauer, 60, of Churchville, were killed in the April 26 crash of a Bell 429 Mercy Flight helicopter in Elba. They were the only occupants of the helicopter.
An investigation into the accident is continuing.
"This preliminary report for the island of Elba has not yet been published. I know that I have seen it in the queue to be published… I think we are expecting it next week", said NTSB spokesman Peter Knudson "The final report…these fatal accident investigations typically take 12 to 24 months to complete."
Sauer's funeral was held May 2 at the Open Door Baptist Church in Churchville.
Dietrick is survived by a wife, Patty, and a son, Dillon, in Texas.
Mercy Flight resumed flight operations on May 7 after a voluntary pause in its air ambulance operations that had been in effect since the crash.